Walk in Cooler Suppliers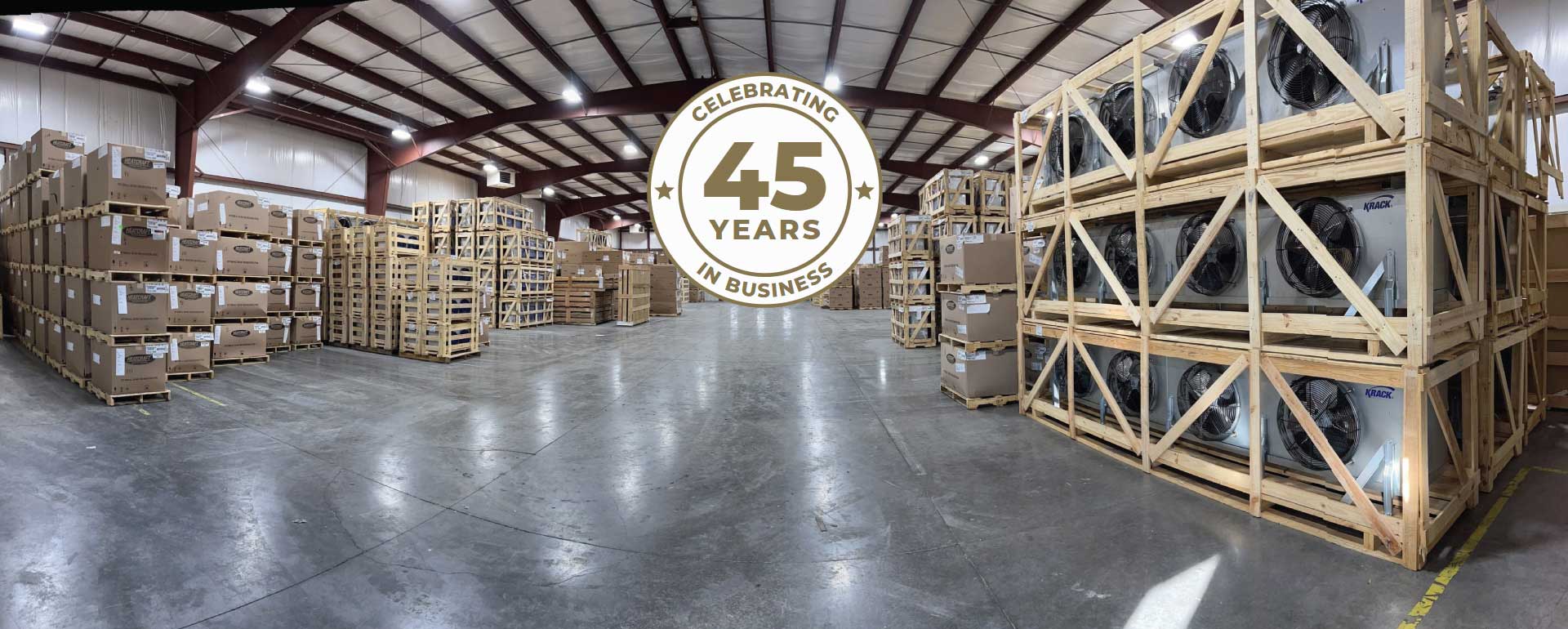 Welcome to The World's Largest Inventory of Commercial Refrigeration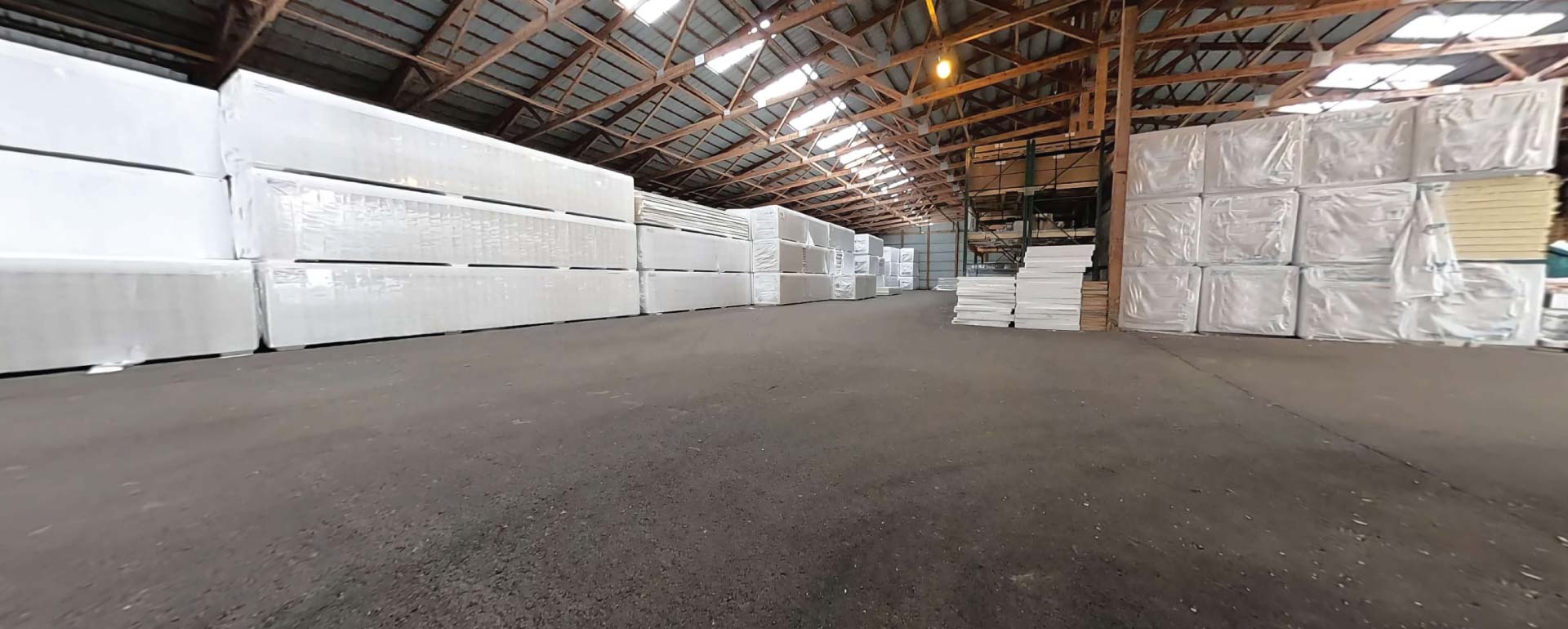 Browse Popular Categories

WALK-INS
We offer the BEST WARRANTY, QUALITY and PRICE in the business! Most inventory is in stock and ready to ship today!
View Inventory

WE DO REMOVALS
The Barr cooler and freezer removal team is professional, fast and thorough in removing refrigeration equipment in your time frame. We have crews nationwide ready to tackle any size project. No job too big or small.
Learn More

INDUSTRIAL SHELVING
Add industrial shelving to your walk-in or warehouse. Barr offers a huge selection of new and used Tear Drop style pallet racking at the best prices. Best of all, your items can ship with your refrigeration saving on shipping costs.
Shop Pallet Racking
Testimonials
What our clients say about us.
At Barr Refrigeration, we take great care in what we do. Our attention to detail and the quality of our service is reflected in the satisfaction of our customers. Below are just a few of the nice things people have said about us.
Great price and service!
Gonzalo Prida
Multimodal Logistics Inc.
I cannot express how absolutely professional, trustworthy, and will do whatever it takes Barr Inc is. I recently had to move my business quickly, I needed two indoor walking cooler boxes shipped almost immediately. I had never used Barr before, but every company I called in my search for in stock units said you need to call Barr. Therefore I did. I ended up with two boxes, on time, nothing damaged with time to spare. My refrigeration guys had never worked with Barr Panels before. But they were impressed. So much so, they called the owner of their business to come look at them. Secondly, I needed to convert a 48ft refrigerated Semi Trailer to all electric. Barr engineers calculated the BTU load, IN SOUTH LOUISIANA HEAT, and were spot on with the sizing of the evaporators and condensing unit. We cranked that unit on in 102 degree heat in August and the trailer pulled to temp within a hour. All in all, I cannot say enough about this company. If you need cooler boxes, evaporators, whatever, I can highly recommend them without hesitation. This is a first class operation and when no one else had the equipment, they did at a fair price and high quality.
Thomas Spedale
Spedales Florist Inc
We have purchased and installed many walkin coolers over the years from many manufacturers and last month we needed more refrigeration in one of our Kitchens. Barr was the only place in the US that had a large cooler box in stock! The transaction was the Smoothest we have ever had and the cooler was at our door 1000miles away in 4days after payment! Cooler box was not quite as nice as Aircooler or US Cooler But it is still a nice commercial cooler and we give the over all 5stars!!!
Ingallinas Box Lunch
Have done business with these folks on three occasions. They don't oversell you and their customer service is second to none.
Gene Barzizza
Forest Hill Grill
Good honest people!
Cody Bergkamp
Mexico Foods Inc.
Paul,
Just a quick note to say Thank You. I'm very pleased with our cooler door and the refrigerator equipment. Our HVAC guy that installed the equipment kept saying what a nice setup it is with everything included. It runs like a top... 75 degrees down to 35 degrees in 80 minutes.

Thanks again,
Don G.
Todd,
Thank you for making this process so easy. As a business owner who provides customer service, we have been extremely satisfied with the customer service we have received so far. After the process of purchase and install is complete, I'd be happy to leave a positive review for Barr Inc. so others know.
Kind regards,
Brandon C.
Hello Jim, I wanted to write to say thank you for your help and support on my walk-in. The unit arrived in great condition and went together with no problems at all, it was actually almost a pleasure to put it together.
Little Toad Creek Inn & Tavern
I had a great experience with purchasing my walk-in cooler. I purchased a used cooler with a new compressor. The used cooler was in great condition and went together very quickly and easily. Customer service was great.
Hunter Davis
Great group of people at Barr Inc. Very happy with the service I received, from their sales department to shipping department. All very friendly!
John Dine
Everyone at the Barr group was very helpful and knowledgeable. My order was processed in a timely manner and ahead of schedule.
Kevin Daughrity
We have been buying from Barr Inc for all our walk-in installations since 2001. Reliable and excellent service!
Wally Poon
Massey Fish Co has been extremely pleased with Barr Inc.'s service. Our last purchase was a very big investment for our company, they were very patient and helpful while we were securing finances. Their staff was very helpful with any of our technical questions. Great company, highly recommended!
Jamie Massey
We have been buying freezer doors from Barr for several years and have always been satisfied with their services. Typically shipped next day and well packaged to prevent shipping damage.
Mike Alecock
On target every time!
We have expanded our main plant several times and have built 3 satellite locations - Barr has assisted us with each and every project. The attention to detail, rapid turn-around, excellent service and punctual follow through have been the keys to our loyalty.
Sam M.