Product Details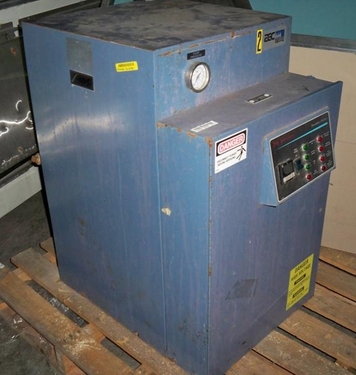 Product Detail
Type:
3 Ton (Nominal) water-cooled portable package chiller.
Manufacturer:
AEC Inc
Volt/Phase:
460 Volt, 3 Phase, 9.1 Amps
Description:

Chiller package includes scroll compressor, water cooled condenser, evaporator heat exchanger and starter box with related electrical all mounted in an indoor cabinet.
System designed to operate on refrigerant R-22.
Manufactured in 1996.
Min Temp: 30 degree f, Max Temp: 65 degree f.
Unit dimensions: 20" W x 27" D x 35" H.
Contact Barr for Pricing on this Unit
1-888-661-0871