Product Details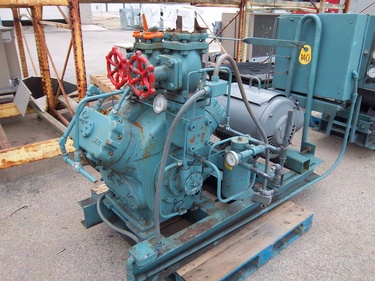 Product Detail
Type:
Used 75 HP Belt Driven Reciprocating Compressor
Manufacturer:
Frick
Model No.:
MRI-90-4-AHVBD
Serial No:
80032-EC
Volt/Phase:
230/460 Volt, 3 Phase
Description:

Unit includes 75HP Lincoln mnfg motor, belt driven compressor, oil filter and pressure controls all mounted on a common frame.
Four cylinder, direct drive unit last operated on ammonia refrigerant with water cooled heads.
Factory literature available upon request.
Contact Barr for Pricing on this Unit
1-888-661-0871